The Basket Bunch and their guests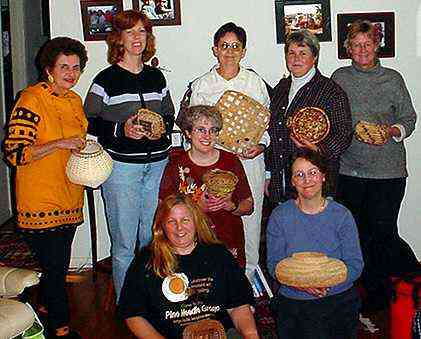 left to right, back row:
Audrey Dienelt, Stephanie Kopin, Jean Tierney, Ruth Matthews, Edie Yinkey.
left to right, front:
Lynn Hoyt, Pamela Zimmerman, Nancy Latham. (Persis Suddeth had to leave early)

This group is just a small showing of the Basket Bunch--there are about 40 paid members of the group
Back to The Basket Bunch.