The Basket Bunch: Coiled Baskets by Nancy Latham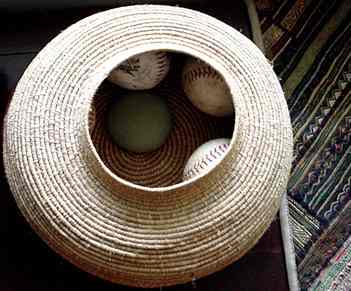 Nancy's first large coiled basket (currently holding baseballs), which won a blue ribbon. Nancy said she wrapped quite a bit on this first basket, only binding infrequently...which made it a very flexible basket. Hence the baseballs inside. It has also proven a challenging act to follow...it is hard to do better than a blue ribbon basket! But scroll on down, and you will see that she has done quite well.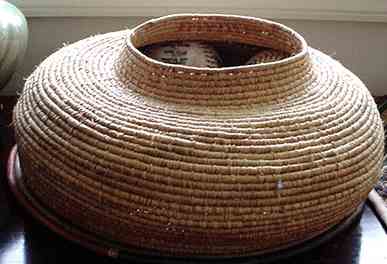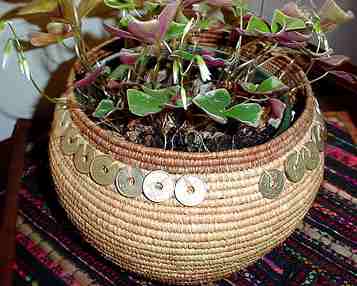 Spanish coins basket.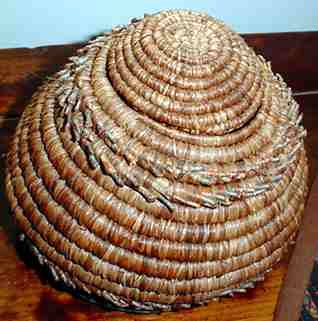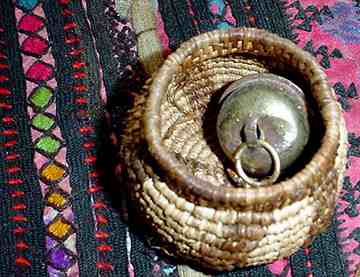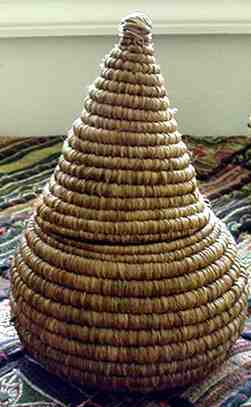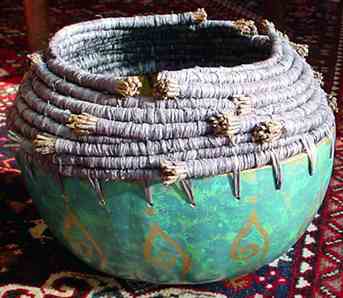 More baskets by Nancy

Back to The Basket Bunch.