The Basket Bunch: More Baskets by Nancy Latham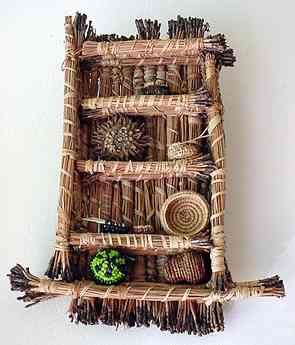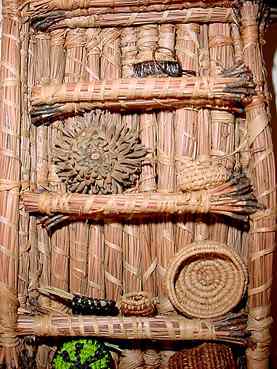 Tiny pine needle shelf, filled with miniature coiled baskets, by Nancy Latham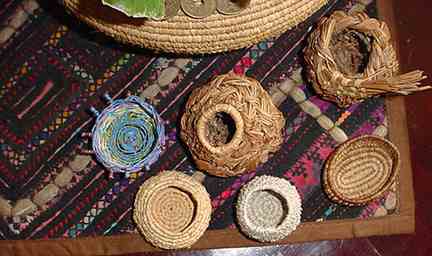 Series of small baskets by Nancy Latham, braided and/or coiled out of pine needles and raffia, with the exception of the brightly woven telephone wire miniature, by Persis Suddeth.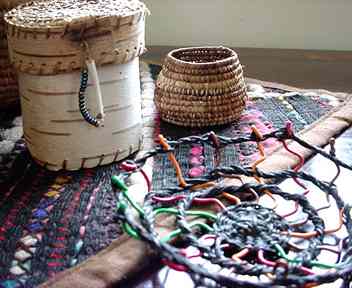 The covered box is made of birchbark, with a coiled lid.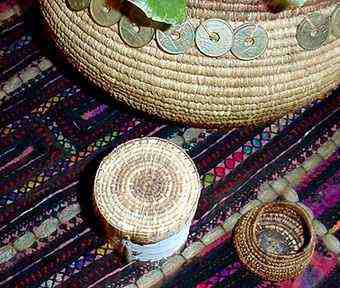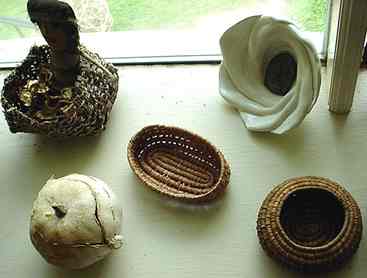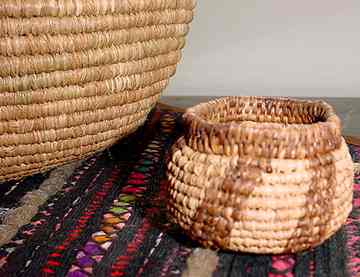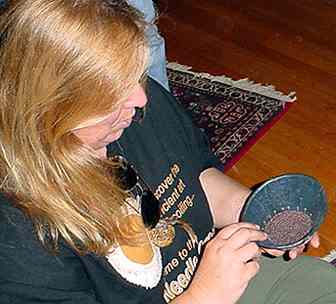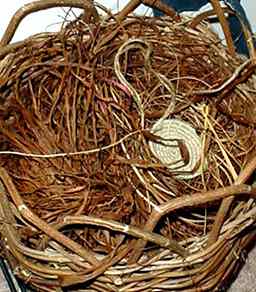 Nancy working in her "coiling corner", with a large natural basket to hold her supplies. She is working on a hemp basket.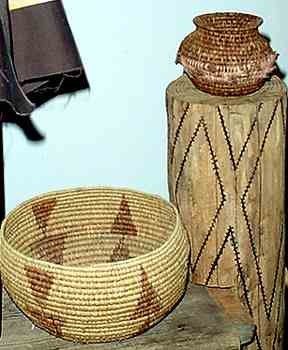 Nancy Latham and another of her wonderful, closed coil creations of pine needles and raffia. Thanks so much for sharing these with us, Nancy!
Back to The Basket Bunch.